Contact
Reader feedback and tips are welcome. Especially tips! Leave a comment, Email us or fill in the contact form below.
PR people & Business Owners: Got a deal we should know about? Please email with details or fill in the contact form below. There's no guarantee of editorial coverage, and we do not accept gratuities in exchange for coverage. But now we've got that straight, tell us about your free event, discount rates, or other best value deal.
We're also interested in hearing about exclusive offers, discounts, or gift with purchase deals just for Taos On The Cheap readers.
Want to advertise on Taos on the Cheap? A full media kit and rate card will be posted soon, but meanwhile email us for special introductory rates.
* * *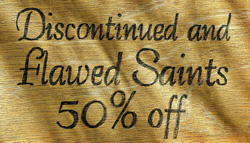 Photo by Theilr – used by permission, under licence

SEND US YOUR DEAL!
If you're in the Taos area and have a deal, discount, or free / inexpensive event, or even just know of one that we haven't posted yet, please fill out the form below. We may need to contact you if we have any questions, so be sure to use a valid email address.  Thanks in advance for keeping us in the loop!